SCOPE  |  SCHEDULE  |  COST
With advancements in technology, manufacturing, and business practices, construction projects have become more complex than ever. Therefore, preconstruction planning has become increasingly important to predetermine the required tasks that must be performed to successfully reach a project's goals.
Each construction project presents unpredictable aspects and challenges. Many crucial details can be arranged and adjusted in the preconstruction planning phase, which results in fewer change orders, an accelerated construction schedule, and a reduced budget for the customer.
Paramount provides preconstruction planning services to assist clients with an accurate estimate of the scope, schedule and cost of their project. Our preconstruction services include: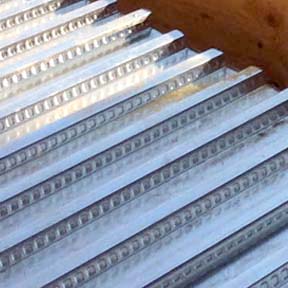 Permitting, Property Surveys, Environmental Site Assessments
Design Costs
Life-Cycle Costs
Value Engineering
Integration of HVAC and MEP Systems
Hazard and Risk Analysis
Constructability Reviews
Project Safety and Quality Assurance
PCG's preconstruction services are performed with the client's project goals in mind to facilitate the most efficient use of resources and money, for maximum project success.