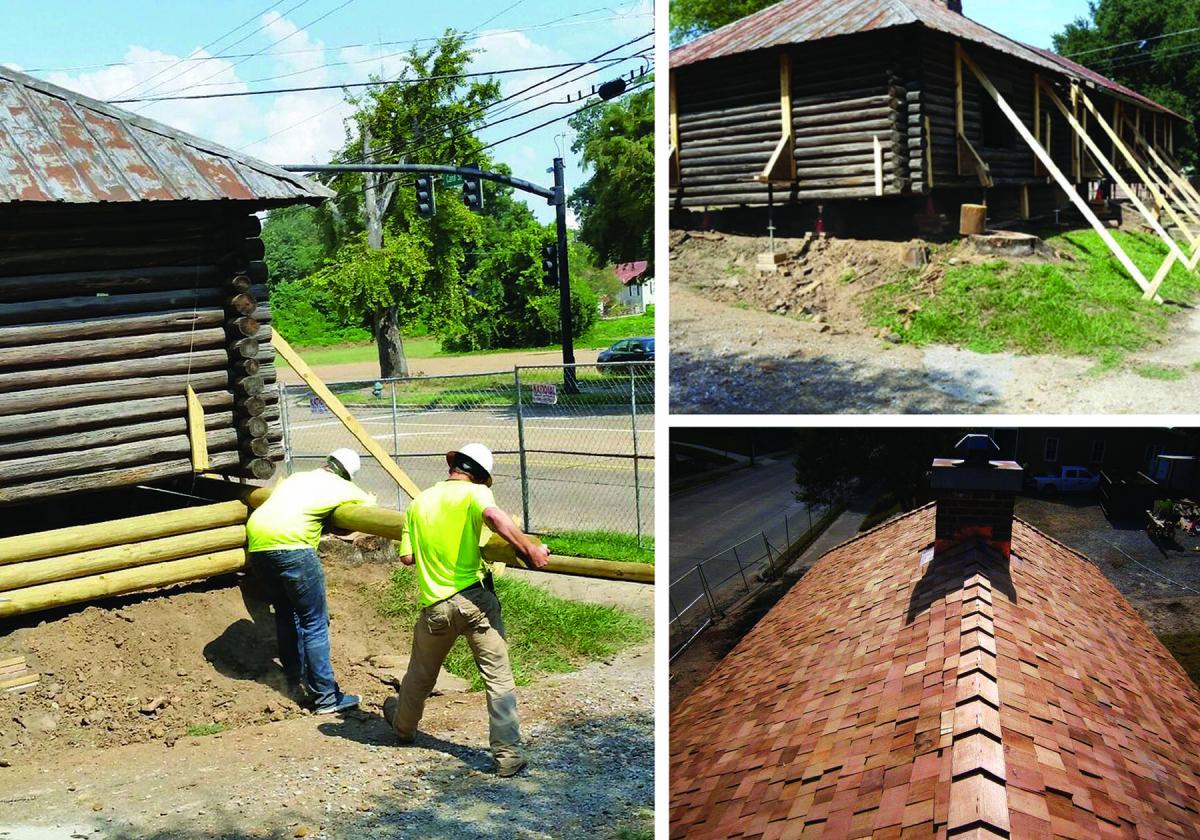 SCOPE OF WORK: This National Park Service project rehabilitated a log cabin that was constructed in the late 1930's as part of a tourist attraction on a portion of the original site of Fort Rosalie, the citadel built by the French in 1716. The cabin initially served as the entrance and gift shop of the reconstructed Fort Rosalie.
The PCG restoration plan included salvaging as many existing materials as possible for reuse in the repairs.  The log cabin structure required foundation support and leveling, replacement of rotten logs, replacement of rotting log rafters and ceiling joists, and replacement of the existing metal roof with a cedar shingle roof that closely resembles the original roof. The PCG team recommended additional tasks, including a more robust foundation solution, and replacement of the cabin floor.
In order to shore, lift, and support the structure uniformly, custom steel jack plates were driven between the logs in multiple locations around the cabin, and also at the interior cross wall.  These jack plates were supported by screw jacks and dunnage material on both sides of the wall.  The cabin floor was then removed to assess the damage to the frame and foundation support blocks. The structure was leveled, and a new plywood subfloor was installed.
After a level foundation was achieved, the replacement of the four lower courses of logs was performed.  The log rafters and ceiling joists that were damaged were replaced, and all non-rotted and undamaged materials were salvaged and reused to maintain historical accuracy as closely as possible. New plywood roof decking was installed, followed by roofing felt, cedar shingles, and copper flashing and trim. The cabin received five new windows and one door hinge was replaced. Finally, the window sashes and trim were painted.