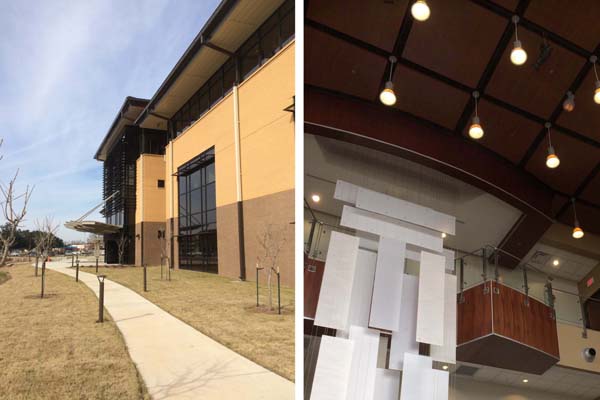 SCOPE OF WORK: Paramount was sub-contracted to help bring the Mission Support Group Complex project at Barksdale Air Force Base back on-schedule after the general contractor was facing the possibility of liquidated damages due to another subcontractor leaving the job unexpectedly. Paramount successfully brought the building back on schedule with a surge in labor.
The original scope of the project required metal stud framing, drywall hanging, and acoustical ceiling and insulation installation. The contractor added additional scopes of landscaping and hardscaping work to the contract after Paramount's performance exceeded expectations on the project.
Complexities of the Mission Support Group Complex included working with a high number of laborers / mechanics, which required precise coordination and oversight. Also, the Air Force required very high quality control and safety at all times. Once Paramount was onsite and the quality control plan put in place was tested and approved by the contracting officer representative, there were little to no performance issues during the course of the project.