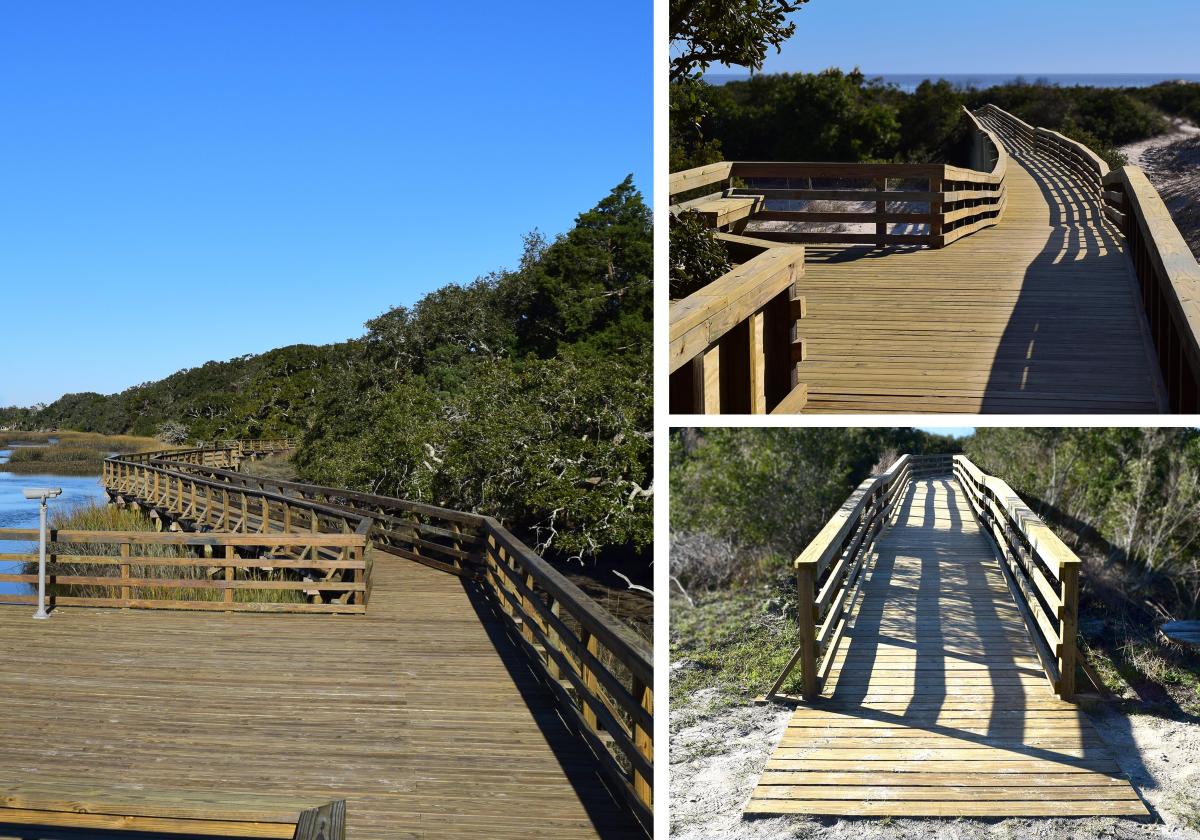 SCOPE OF WORK: Paramount repaired and rehabilitated three remote sections of boardwalk, including decking, handrails and stringers, on Cumberland Island off the coast of Georgia. The island is a remote area that is only accessible by boat, and features extensive marshes. Equipment and materials had to be brought in on a privately-owned barge for the renovation, and stored in National Park-approved locations on the island. The PCG team then delivered the materials to the jobsites either by 4 wheel-drive tractor and trailer or ATV.
The Seacamp Boardwalk required replacement of 635 feet of decking and handrails; The Dungeness Marsh West Boardwalk required replacement of 700 feet of decking and handrails; and The Dungeness Marsh East Boardwalk required replacement of 850 feet of decking and handrails. ADA compliance work was also performed on the ends of the boardwalks.
Cumberland Island is a protected nesting habitat for the endangered Loggerhead sea turtle, and is also home to many species of birds and small mammals. Paramount took great care to disturb the areas surrounding the boardwalk as little as possible when working on the island. Waste materials were collected in designated areas and removed from the island weekly.